Hi everyone,
We have a lot of ways of learning English such as imitation, shadowing, movie…and learning English through short stories is one of them.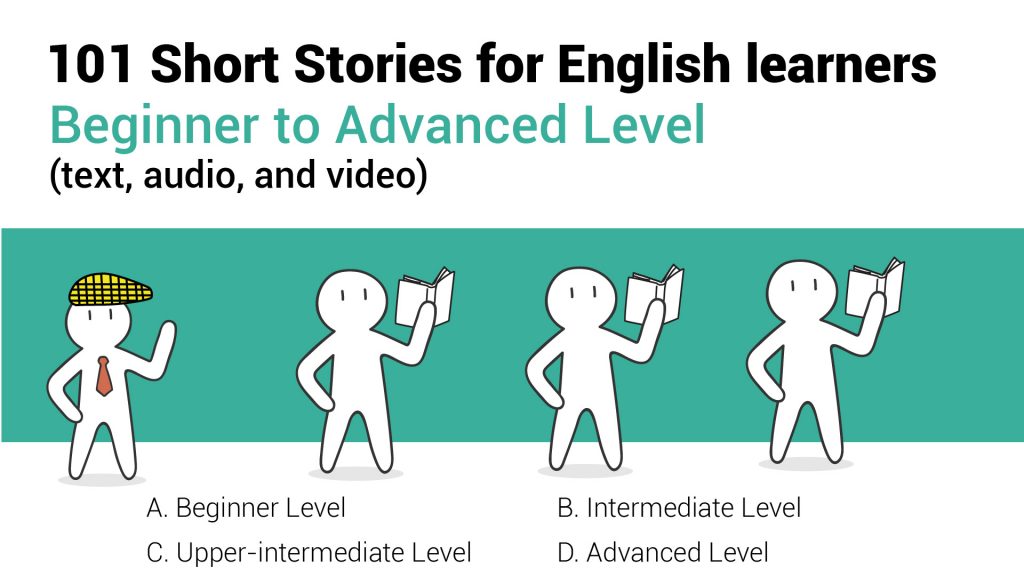 Today, we would like to share with you 101 short stories that you can use for learning English.  Before we start, we need to know why learn English through short stories.
With English stories, you can:
Understand deeper and broaden understanding
Know more vocals and how they are used in real contexts
Motivate imagination, create your own story
Enhance communication skill
Besides, we wrote an ebook about the topic "How to Learn English effectively through short stories". You can refer to our ebook first.
101 English short stories for English learners from beginner to advanced level
A. Beginner Level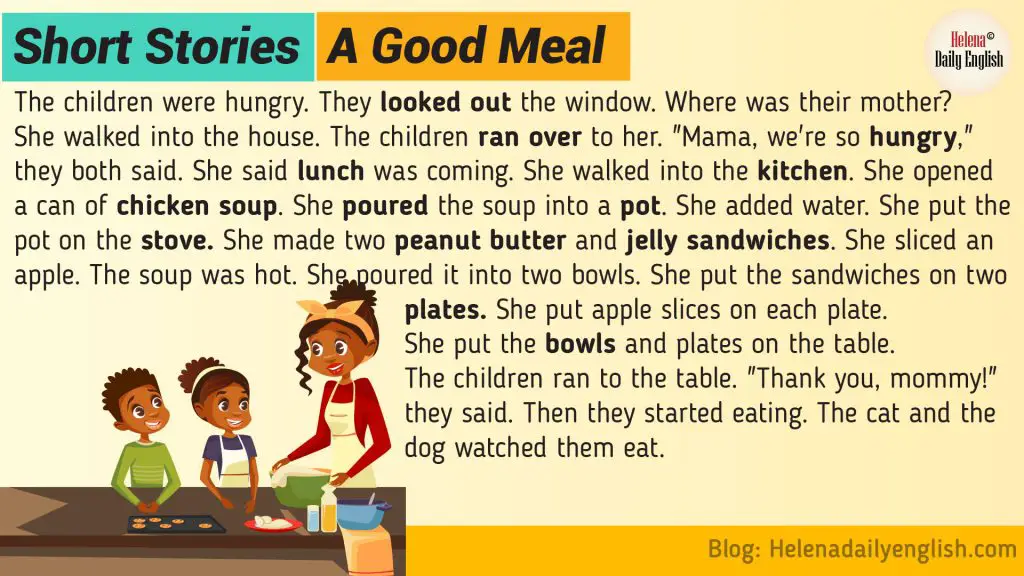 …
B. Intermediate Level
updating…
C. Upper-intermediate Level
D. Advanced Level
We will update more English short stories in the future. Don't forget to subscribe to our blog and youtube channel 
Thank you, @Tony Illustrated English for being willing to share your stories on our blog – One of our partner
=============
For example:
Short Stories in English: Farm Animals
The chicken and the duck were friends. They lived on a farm. They walked around together. They swam in the pond together. They talked about many things. They talked about the cat. They thought the cat was tricky. They thought the cat was dangerous. The cat looked at them a lot. They didn't trust the cat. "We must always keep our eyes open when the cat is around," they both agreed. They talked about the dog. The dog was very friendly. The dog wanted to play. The dog had lots of energy. It barked a lot. It ran around a lot. They both liked the dog. They talked about the farmer. The farmer brought them food. The farmer took care of them. The farmer took care of all the animals. He fed the cow. He fed the pig. He fed the goat. He fed the sheep. He fed the rabbit. They liked the farmer. He took good care of everyone. He was a nice man. "Farmers are good," said the chicken. "We need farmers," said the duck.