There are countless pumpkin carving ideas out there, but we've rounded up some of the best looks so you can spook all those who ring your doorbell on October 31. Although some of these pumpkin faces are so adorable, they are just as likely to say "Aww!" as they are to shout "Ahh!"
Draw eyes, mouth, and scar (an angled horizontal line that goes all the way around) on the pumpkin with a marker. Following the scar line, cut the pumpkin in half. Scoop out the seeds; discard. Insert many half-toothpicks into the bottom part of the rind; replace the top part, pressing into the exposed toothpicks to hold the parts together.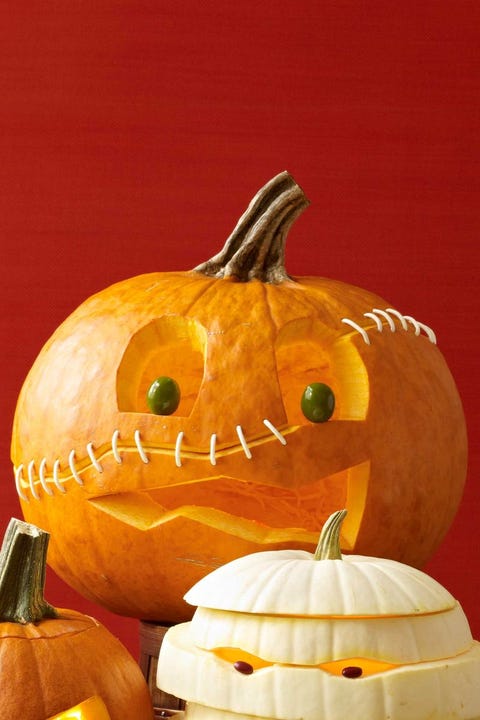 Carve out the eyes and mouth; slice into the scar shape at an angle to make it more visible. Wipe off remaining marker with a damp cloth. Using a skewer or awl, puncture pairs of holes opposite each other ½" apart along the length of the scar. Bend a Q-tip into a U shape; press each end into a pair of holes opposite each other. Continue until holes are filled. Press olives onto half-toothpicks and press into eye holes
2.
PUMPKINS WITH PERSONALITY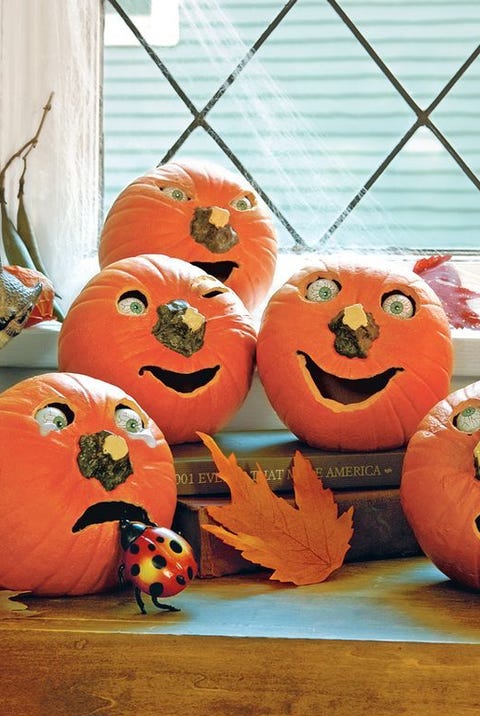 Look out, because these perky pumpkins are looking back! Cut eyeholes in your pumpkin, and attach plastic eyeballs (available at party supply stores) inside the sockets to give the face a spooky stare.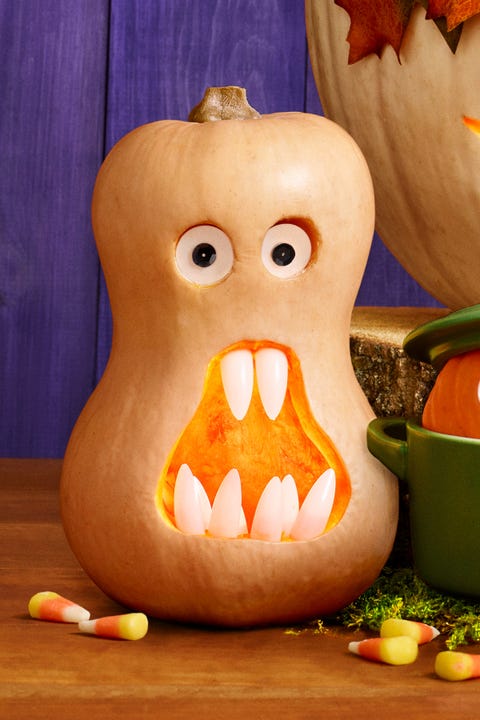 This surprised fella will look adorable (in a scary way!) on your front porch. Carve circle eyes and a big mouth in any size squash. Push artificial nails into edge of mouth for teeth. For eyes, glue black sequin pupils to seashell coins; push into place.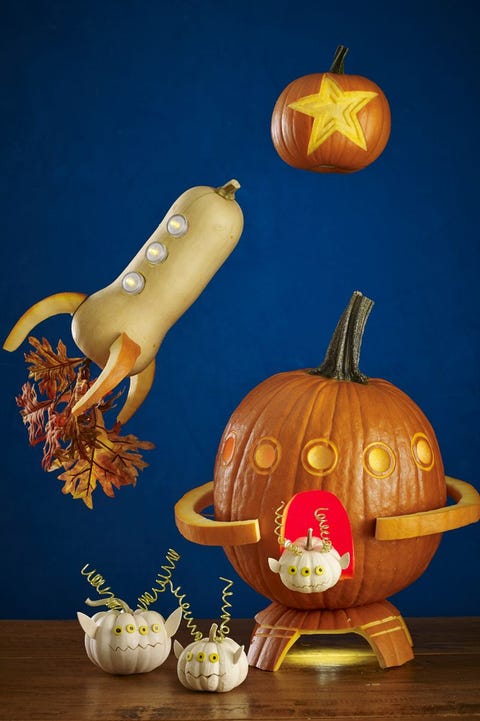 Wow Earthlings with the out-of-this-world effects on this space-inspired set. Tap the built-in LEDs on the butternut squash rocket ship and pumpkin flying saucer to light up the night.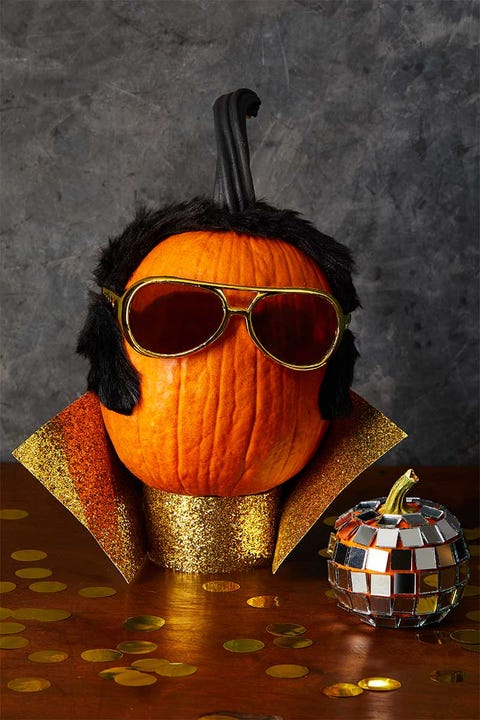 Obsessed with the new Elvis movie? Then we've got the pumpkin for you (to match your rockin' costume). Attach craft fur to the top of pumpkin and style into the King's famous 'do. Use pins to hold up his sunglasses. Cover a roll of duct tape and two pieces of cardstock with gold glitter to make stand.