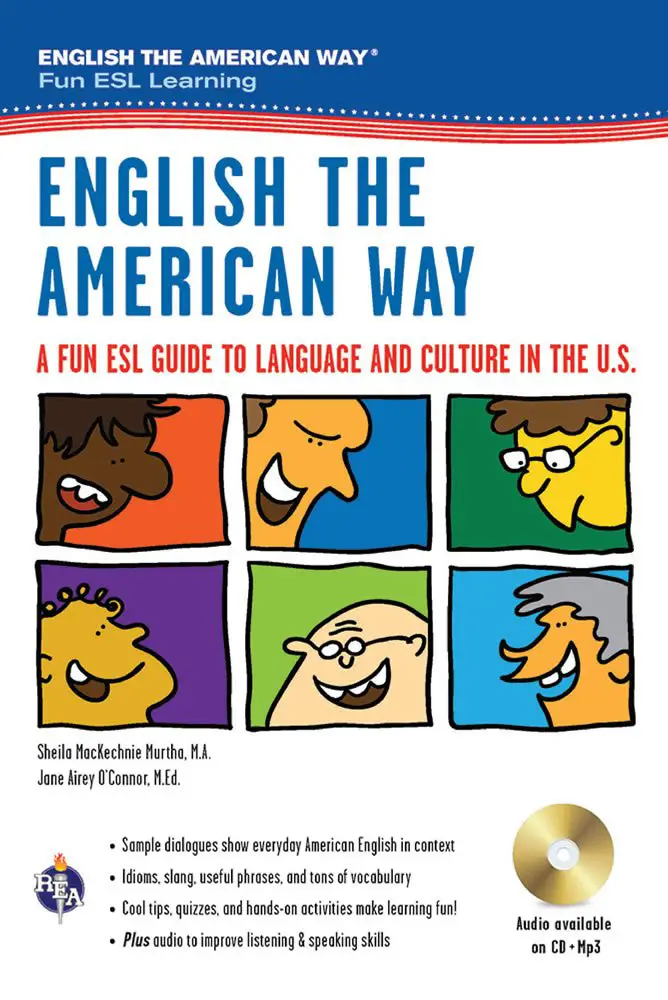 English the American Way (Pdf+Mp3)
Book Description
ENGLISH THE AMERICAN WAY: A FUN ESL GUIDE TO LANGUAGE & CULTURE IN THE U.S. WITH AUDIO CD & MP3
If you're looking for a fun and easy way to improve your English language skills, this is the book for you!
LEARN ENGLISH FROM THE EXPERTS
Written by experienced ESL instructors, this handy guidebook was designed for people who already have a basic grasp of English, but want to improve how they speak the language as it is spoken in the United States.
MASTER THE ESSENTIALS OF AMERICAN ENGLISH
Individual units cover topics in American life: making friends, basic skills, driving, dining out, dealing with money, home life, emergency situations, doctor visits, handling a job interview, and more. Hundreds of phrases and vocabulary terms build your understanding of everyday English.
PRACTICE AT HOME OR ON THE GO
Our audio CD includes the book's sample dialogues to help you practice your vocabulary and pronunciation skills. You can also download MP3 files to your mobile device and practice wherever you go!
Read more: 
Don't miss the second book in the series… Celebrate the American Way: A Fun ESL Guide to English Language and Culture.