English Grammar Checkers and Sentence Correction Tools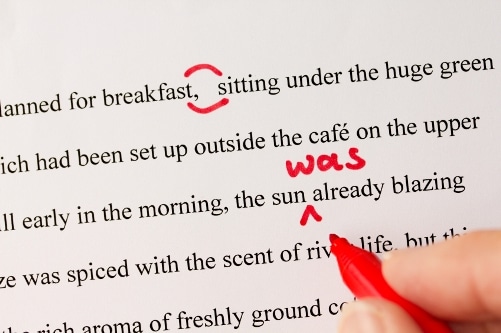 If you plan on starting a new blog or website, then the most common mistakes, including grammar, spelling, punctuation, and other relevant sentence issues, can kill the reader's interest. You must know that for the success of a blog, website, or even a small essay, the quality of content matters the most. If your content has multiple errors and silly mistakes, you cannot achieve a credible position.
In this article, we will help you remove all of the minor and major mistakes from your content with a digital grammar checker and sentence correction tools.
There are hundreds if not more tools indexed in the digital market, but obviously, we cannot talk about all of them in one post. Below we have discussed some of the best correction tools for you guys, so go through their details before trying them out.
Best sentence correction tools that you should try!
Here are some of the best sentence correction and grammar checking tools that can help you create high-quality content and help you learn a thing or two about professional content writing.
Grammar check by Search Engine Reports
The grammar checker tool by searchenginereports.net is a free and friendly tool that can help you create high-quality content. The grammar checker tool is very easy to use, and it can be utilized on all devices because it is based on the cloud. All you have to do is open the website tool on your device and enter the content in the tool's input box. After inputting the tool's content, all you have to do is click on the button that says "GRAMMAR CHECK."
The tool would start reading your content and would highlight all the grammatical mistakes that you have to remove. You can click on the mistakes and replace them with the offered solution by the tool. The tool would also tell you about the read time, the total number of words, the total number of characters, and the spoken time. This tool is quite easy and straightforward in its working, so you should try it out!
This is another online grammar checker and style editor tool that can help all sorts of content writers in general. The tool helps you check grammar and spelling mistakes and helps you edit the document. ProWriting aid also uses AI to check the quality and simplicity of the sentences you have used in your content. Based on deep analysis, it would suggest different improvements that you can make in your content to improve the clarity and structure of content.
If you get the premium version of ProWriting aid, you can also check your content for plagiarism/duplication!
This is one of the most popular tools cum applications found on the web these days. You can use Grammarly online, and you can also get its application version which you can run with MS word without any hassle. There are many features of Grammarly that makes it a popular choice, and some of its luxurious features have been listed here:
Grammarly offers the most simple and easy-to-use spelling and grammar checking facility.
The tool uses AI to scan your content for all sorts of writing errors.
The tool doesn't only find mistakes but also suggests possible solutions based on the post's context.
You can use it with your browser as an extension.
You can use Grammarly to check plagiarism as well if you connect with the paid version!
This is another grammar checker tool that most professionals use. This proofreading software program is best because it uses AI and advanced algorithms to find all sorts of errors in your content. It cannot only spell mistakes, grammatical and punctuation issues but also help you improve your writing style, sentence structure, choice of words, and many other relevant things. You would be fascinated to know that white smoke can also work as a translator. The tool has a dictionary that covers more than 50 different languages. So, you can convert or translate the content into any language you want. You can also use white smoke to check plagiarism in your content.
Ginger Online grammar checker
Ginger is a designated spell and grammar check tool that can help writers improve their quality within a few days. Writers can train themselves to write better and faster with the help of Ginger. The grammar checker, punctuation corrector, and spelling checking features of Ginger are highly recommended because of their accuracy. The tool can check your content for plenty of mistakes and can also propose different solutions for them. It can also help you rephrase the sentences which are making no sense. It is a very helpful grammar checker/proofreading tool whose only con is that it doesn't have a plagiarism checking option.
You can try out either of these grammar checker tools to correct your work for all sorts of errors!