With the expansion of digital technology, online writing assistant tools have made student life a breeze and equally comfortable.
The use of online technology has its positive and negative sides that greatly depend on the user's intent.
Students often struggle to compose their lengthy assignments, essays, research papers, and thesis within the limited time frame.
Online rewriting tools can help them thrive in academics in less time without putting money into use.
Forget about the lengthy and tiring assignment writing manually now, as the article rewriting technology has made this complicated task more manageable.
Why does rewriting important in academics?
Rewriting is a process that involves comprehending the original material and regenerating something new to express the same idea again.
In academic writing, rewriting plays a significant role. Academic writing does not require any creative ideas; all you need is to rewrite existing material and tie everything close that makes sense.
Here, online rewriting tools can help learners to keep their written tasks unique and without plagiarism because copied or plagiarism in academics will not only results in bad grades but also hurt the reputation.
An article rewriter is a software that can rewrite your essay or material so that it is more readable, improved, and impressive.
If you are not convinced yet, here are some reasons why you must try out the article rewriting technology for your academic writing.
5 reasons students should use article rewrite for academic papers
In a world full of technological advancement, it makes sense to use an article rewriter tool to improve your academic writing tasks. Here are five reasons why you should use an article rewriter for your academic papers.
1. Removes Plagiarism
Plagiarism is the act of using someone else's work as your own.
This is a common problem in academic papers because students are often unaware of what constitutes plagiarism and how to avoid it.
Article rewriter helps you to avoid plagiarism by replacing the original text with its synonyms and alternating terms that prevents duplicate sentences or phrases.
2. Maintain sentence structure
The structure of an academic paper is very important for its readability and comprehension by the professor or your classmates.
If you want your paper to be read, then make sure that it has a good sentence structure with a proper flow of thoughts and ideas in it.
The article rewriter maintains the structure of the sentences by making sufficient changes to them so that they are grammatically correct and well written.
3. Saves time
Saving time has always been one of the most important preferences for students when writing their essays or articles for academic purposes.
If you use an article rewriter for rewriting your articles or essays, then you will not have to spend hours on creating a lengthy assignment or paper, but can just focus on what matters – rewriting material without changing the context.
4. Avoid grammar errors
When you write an academic paper, you must avoid using grammar mistakes such as passive verbs or incorrect spelling.
Rewriting articles will help you avoid these mistakes as well as other errors that can make your paper look unprofessional and less credible to your readers.
5. Enhance vocabulary
An article rewriter tool can help increase your vocabulary by providing synonyms for words that are not commonly used.
This can help you impress your professors with more sophisticated writing, which will lead to higher grades and more appreciation.
Thus, using an article rewriter tool is a great way to improve your writing and make it more interesting for readers.
Online article rewriter tools
Here are some best online article rewriting tools to help you out in composing your academic papers.
If you have so many writing assignments pending, this is the right till to go for. The reason behind this statement is that it can rewrite content in bulk in just a matter of seconds.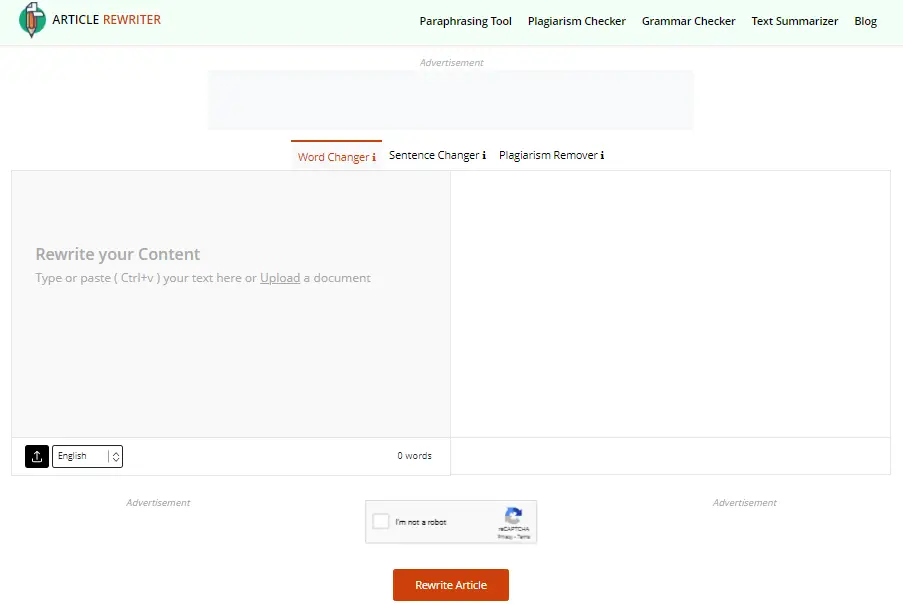 It is an AI-based article rewriter that works best for students to rewrite their tasks with quality outcomes. It features the three rewriting modes:
Word changer
Sentence changer
Plagiarism remover
You can pick the one that suits your requirements and convenience. The easy-to-use interface requires a quick copy-pasting of the text or uploading the file from the system to start processing.
Use this tool to save your precious time while avoiding grammar mistakes and plagiarism. Some other noteworthy features include;
Multiple languages supporting
Works perfect for students, researchers, writers, and SEO experts
Effortless processing
Efficient results require less editing
Among the best writing assistant tools offered by paraphraser, article rewriter works great for students to rewrite assignments and essays to submit on time.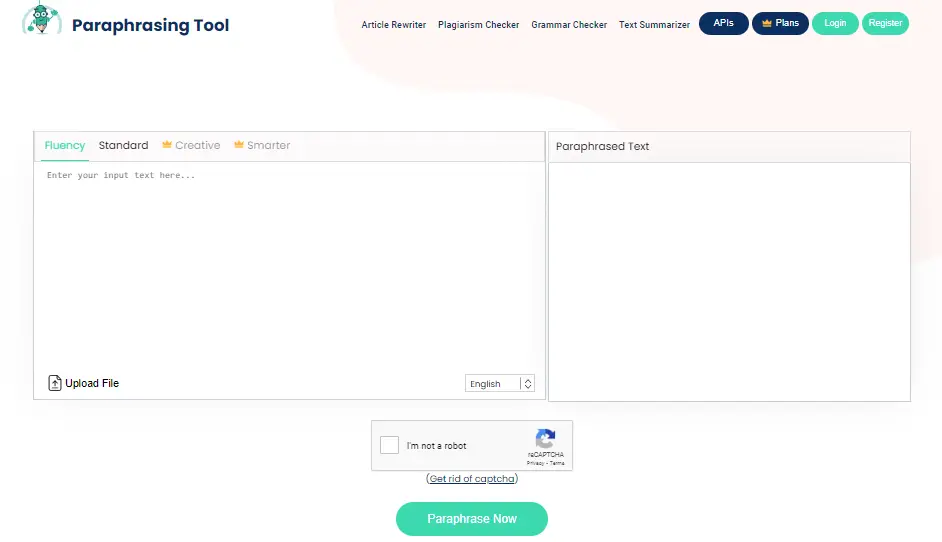 It gives results as soon as you copy, paste, or upload a text file in its input area provided and hit the ''Rewrite Now''.
It offers two rewriting modes to choose from; word changer and creative. Word changer mode simply changes the words with alternative synonyms while keeping the original context.
The creative mode changes the sentence structure while still keeping the meaning intact but comes with the Pro version.
The easy-to-use tool gives plagiarism-free, high quality, and the best possible rewritten material that cannot be detected by any professional copy detection tool.
The below-mentioned features make this tool stand out among others.
Free of cost
User-friendly interface
Safe and secure processing
Maintain the original meaning
Conclusion
Article rewriters are a big help in academic writing, especially when it comes to composing assignments, research papers, and thesis material.
If you want to achieve higher grades, you have to do proper research and not just copy and paste from the web.
Use an article rewriter instead and your academic paper will be highly unique and accurate. It also plays an important role in providing fast results while also improving your vocabulary.
So, now you don't have to write everything on your own. Just enter the researched material into the tool and the article rewriter will do the rest for making your academic papers exceptional without any extra effort.